Awards
---
The Restaurateur of the Year
We are delighted to announce that we have been just been crowned with 'The Restaurateur of the Year' award!
This very special award is considered one of the most respected awards in the industry.
The Original Dil Raj Restaurant trading in Barnsley, South Yorkshire for over 25 years was privileged to have received the award today (10th October 2019).
The awarding body, the British Bangladeshi Business Awards 2019 presented the award to the proprietor / owner Mr Ahbabur Rahmon (known locally as Miron) during an eloquent event held in the majestic The New Bingley Hall (Birmingham).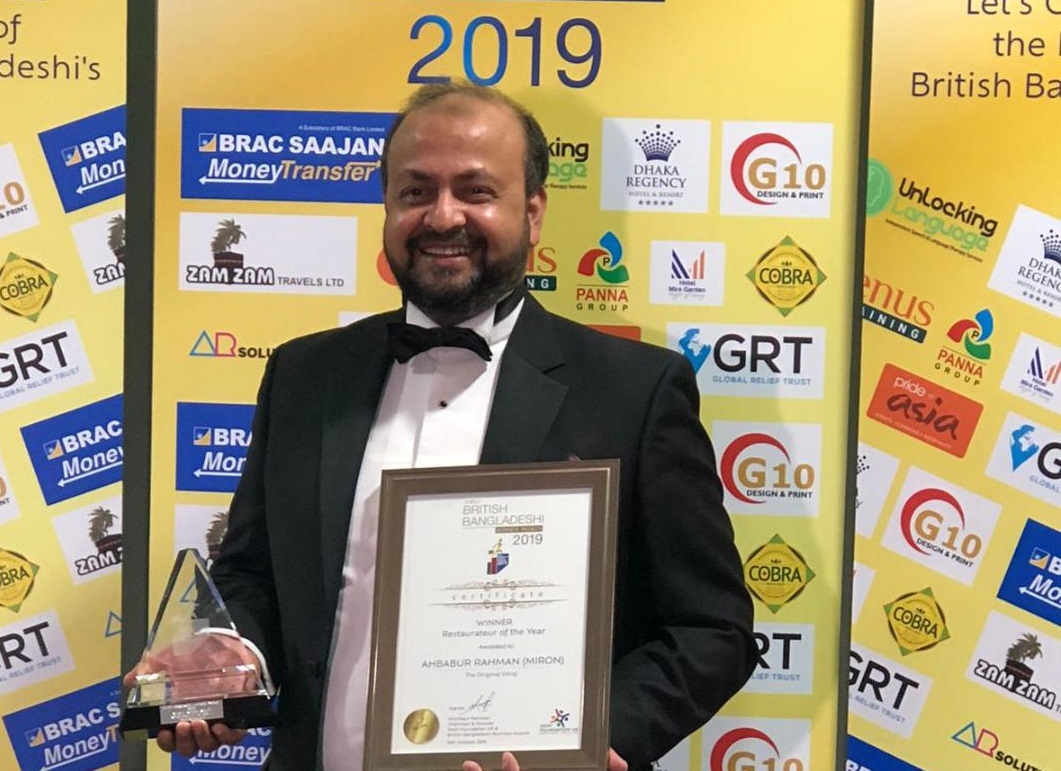 Speaking at the event, a very emotional but equally grateful Mr Rahmon said, "I feel lost for words. It's a challenging time around Brexit, staff shortages, and other barriers. I would like to dedicate this award to the wonderful people of Yorkshire who have, like the rest of the nation made Chicken Tikka Mossalla the nation's favourite dish!"
THE ORIGINAL DIL RAJ RECEIVE TWO HIGHLY ACCLAIMED AWARDS – Follow our Barnsley Chronicle journey below: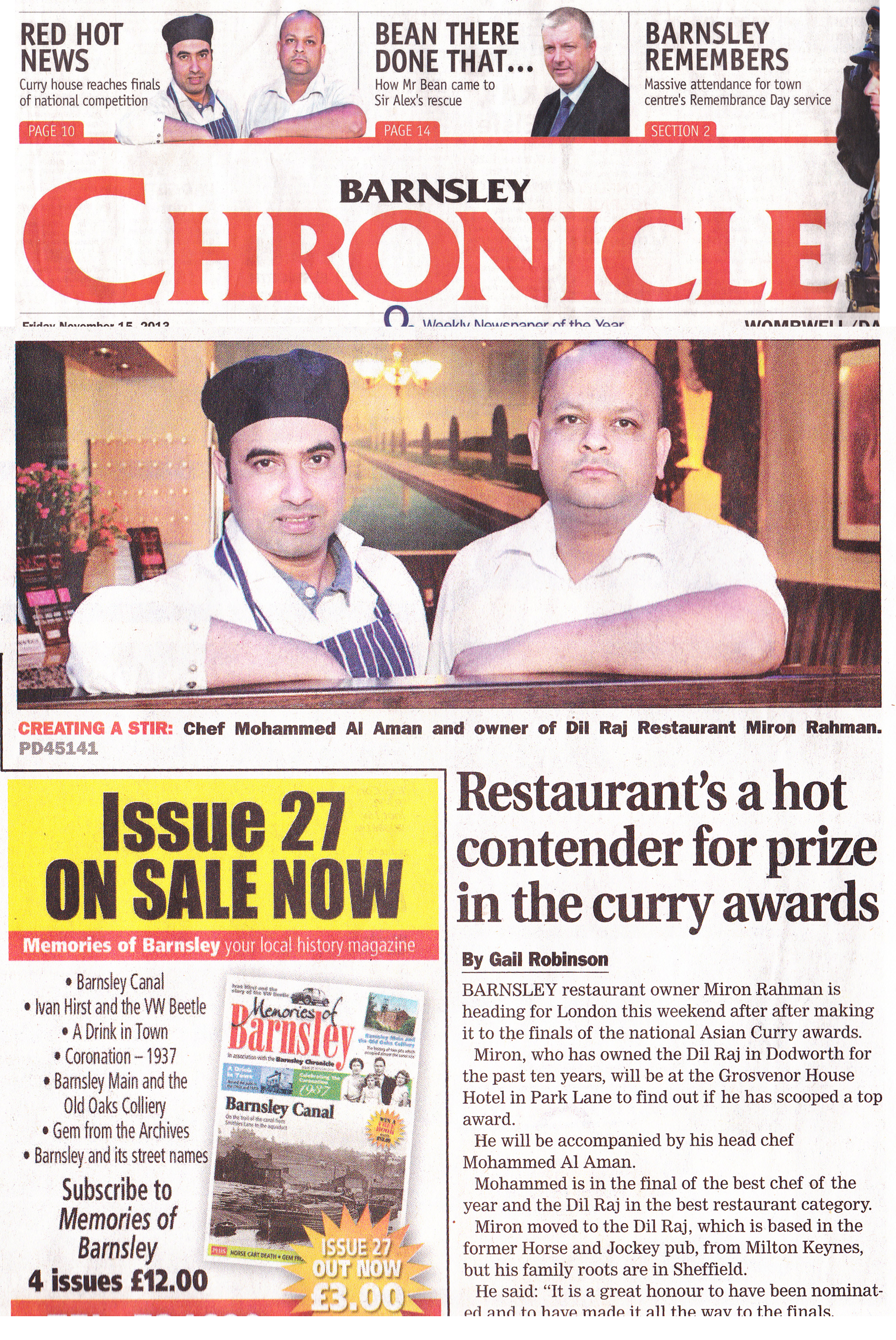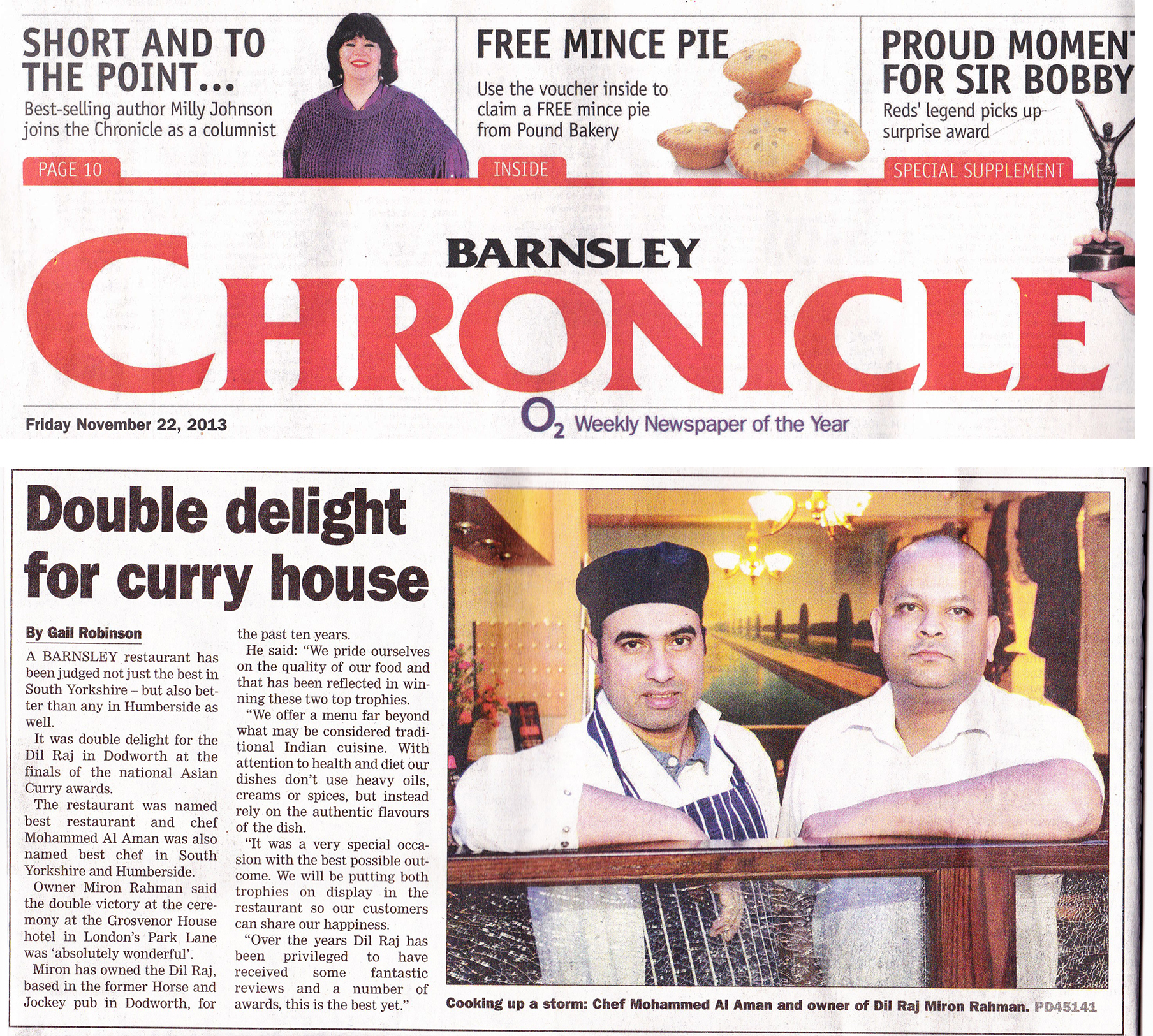 OTHER AWARDS
Food Hygiene Award
BBL Awards 2007 – Best 50 Restaurants ing the UK
Good Eating Guide Certificate of Outstanding Achievement
Award of Excellence 2008
Chamber Member
Spice Times Restaurant Awards 2011